Epoxy Flooring Sydney
Arrange a FREE epoxy flooring on-site consultation today.
Review with the client the best options available
Surface preparation
Supply of materials
Installation of floor-finish
Final floor inspection and testing
Planned maintenance programmed
Resin floor coatings incorporate a wide range of epoxies, polyurethane & acrylics
Choice of smooth or anti-slip finishes
Different epoxy flooring solutions tailored to the needs of our individual clients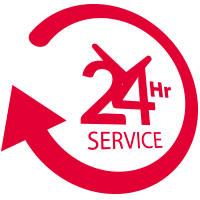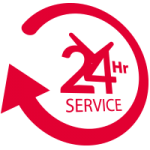 Fe also provide other flooring services:
Diamond Grinding, Dust Free Vacuum Basting, Concrete Repair & Crack Injection
Self-levelling epoxy floors are used where a long life seamless hygienic floor finish is required. These projects are usually costlier than normal epoxy jobs, however, the life-span of these flooring are much longer.
These materials are mainly used to protect areas, eg. bund walls, etc from a chemical attack.
Floor markings, lines, repair mortars and anti-slip surfaces.
Our decorative 5 coat epoxy system is a cost effective way to make a number of different areas look fantastic including garage floors, laundries, bathrooms, patios, rumpus rooms and many more. Epoxy Flooring Technology offers a huge range of colours and variations of industrial flake flooring that will completely transform any floor, new or old.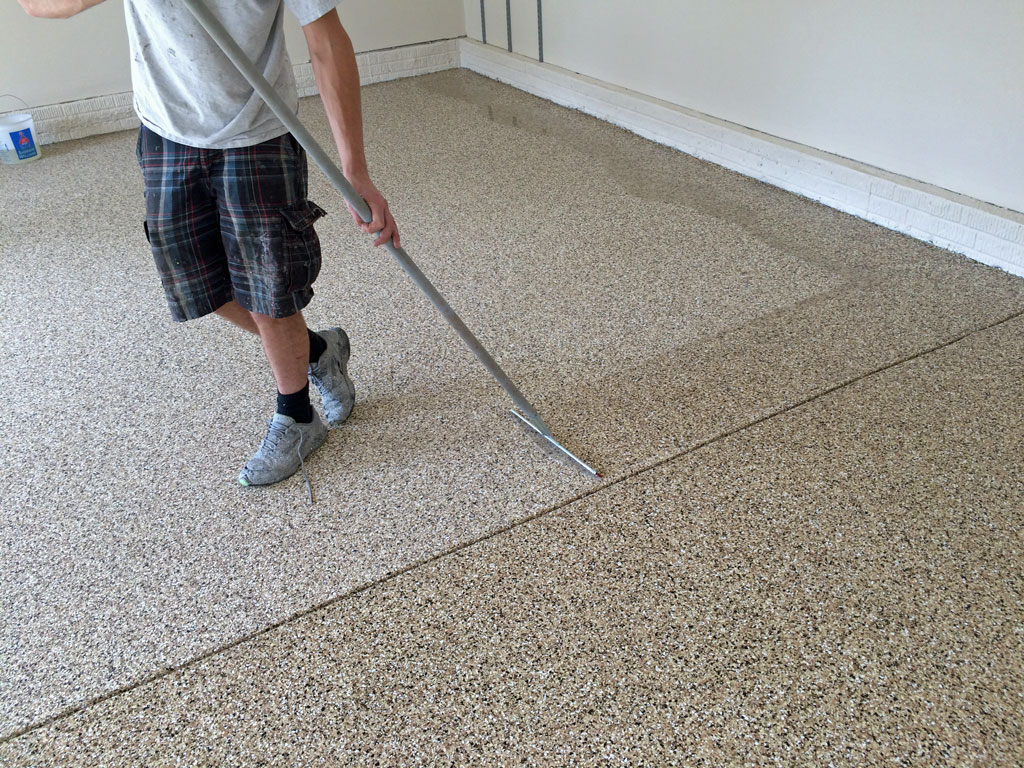 Epoxy floors bringing surfaces to life
Epoxy coating provides limitless design and flexibility for your internal concrete floors. In fact, epoxy flooring can be applied to domestic and commercial surfaces to create your own unique look. Epoxy Flooring Technologies' polymer flooring solutions provides a hard-wearing, seamless finish that is strong and durable.
Epoxy flooring Technology offers a range of solid colours or flaked stone and marble effects to transform your concrete. Create a floor to suit your every need- from that cutting edge feature floor to unique treatments for kitchens, entertainment areas, laundries, rumpus rooms and garage floors. Design ideas are only limited by your imagination.
A fast, affordable and effective way to add value and appeal to your home.
For more information on this product or to arrange an obligation free quote, Call and speak to one of our epoxy floor professionals today.
Epoxy floor coatings as protective coatings
Concrete floors whilst strong will require further treatments in commercial and industrial environments due to the chemicals used or the high traffic. Thus, resin coatings and polymer toppings are designed to protect or enhance the performance of concrete floors thereby preventing premature deterioration of floors. Epoxy floor coatings give a hard wearing chemically resistant decorative finish to floors in many areas.
Resin floor coatings incorporate a wide range of epoxies, polyurethane and acrylic sealers – all available with smooth or anti-slip finishes. We have different solutions tailored to the needs of our individual clients. We are ready to propose various options of three, four or five layers of various resins and screed to meet the need of our customers. The figure below tries to illustrate the position of different layers in our epoxy flooring system.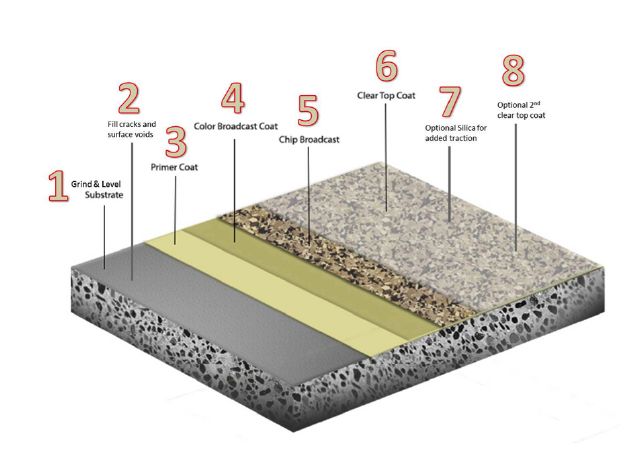 What is Epoxy Flooring?
Epoxy flooring may not be something that you've heard of before but in its simplest definition, it is a flooring surface that is made up of multiple layers of epoxy that is applied to the floor to a depth of at least two millimetres. The difference between an epoxy floor and an epoxy floor coating lies in the depth of the epoxy. As stated, an epoxy floor must be at least two millimetres thick. Any epoxy floor that is less than two millimetres thick is best referred to as an epoxy floor coating or epoxy floor paint.
You might also be wondering what exactly epoxy is. Epoxy, in this case, refers to a system that is made up of two main components, resins and hardeners. The resin and hardener are mixed together where they chemically react to form a rigid plastic material that is strong, resistant to degradation and that bonds extremely well to its substrate. Epoxy floors are so strong that they can be used in even the most demanding of industrial environments.
Where to use epoxy floorings?
Epoxy floor finishes have a very seamless and smooth surface making it an ideal flooring system for high traffic, entertainment and work areas. Epoxy flooring can be used in garages, living rooms, domestic & commercial kitchens, rumpus rooms, alfresco areas, playrooms, laundries, restaurants, shopping centres, workshops, gym and offices. Domestic and commercial garage and kitchen floors benefit from the water, chemical and oil resistant properties of epoxy flooring, while the seamless surface is hygienic and easy to maintain.
Are epoxy floors customisable?
To add a personal touch to your Epoxy flooring, colour tints, multicolour flakes, and glitter can be added to create a customised floor to suit any décor. Epoxy flooring is easy to update, all you need to do is overcoat the existing floor to match your changing tastes, fashion or décor. The epoxy flooring is available in various systems. As a top coat, a polyurethane sealer is used. It is important to use high-quality material and a trusted brand in epoxy flooring, that is why we choose EpiMax products which give the best results.
What types of epoxy flooring are avaiable today?
There are several different types of epoxy flooring that you can choose from.  These include:
Self-dispersing epoxy floors – this is a very strong floor and thus is used in areas of high traffic and heavy use.
Self-dispersing epoxy floors with quartz sand – same as a self-dispersing epoxy floor but with excellent anti-slip properties.
Self-levelling epoxy floors – these floors are easy to clean and look after and they are very popular for use in kitchens, dining rooms, and so on.
Mortar epoxy floors – this is the strongest of all epoxy floors available. They are also good for repairing cracks before laying another type of epoxy floor.
Gravelled epoxy floors – this the most decorative of all epoxy floors but it is also the most complicated floor to lay.  These floors have good anti-slip qualities.
Epoxy terrazzo floors – these are also very decorative epoxy floors and they are mainly used in large spaces.
Epoxy antistatic floors – these are used in sensitive areas where there should be no static present in the environment at all.
Epoxy flaked floors – these floors are epoxy based but they actually have coloured chips or flakes laid within the floors for decoration.  The flakes also provide a slightly rough surface that provides good anti-slip qualities.  The flakes come in different colours and can be mixed in the combination of your choice.
Arrange a FREE on-site consultation today.